Wendy Whedon
Free western/fantasy point-and-click adventure game made with Adventure Game Studio.
Play as Wendy Whedon, a 16-year-old girl looking for work on the arid Great Plain, a fantasy world that has reached the level of the American Far West where magic and technology merge. In this vast land live the peaceful Riders, the ingenious Enanos, the reptilian military Forgues, and the savage Howakhan tribes.
Accompanied by her faithful horse, Abraham, Wendy travels from town to town and finally finds a job as a mail rider, which leads her to meet the attractive young ranch-owner Cain Mortensen. Agreeing to work for him on his ranch, Wendy finds her life soon takes a dramatic turn...
- Discover the species of the Great Plains and their mounts
- More than 60 screens to explore
- Walkthrough included
- First part of a three-part story : "Ranch Mortensen", "Nature's Rejects" and "The Kassinkshton Express" (coming soon)
- Characters created and animated with the game"The Movies" by Lionhead Studios. Backgrounds based on the game "Call of Juarez 2 - Bound in Blood" by UbiSoft.
- Based on the characters and universe of the Great Plain, created by Marion Poinsot
- Languages: English, French.(English translation : Paolo)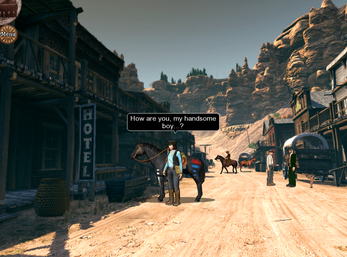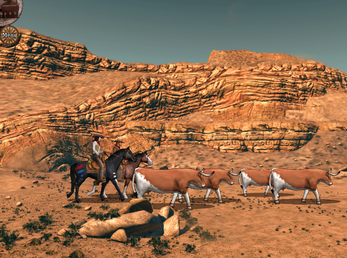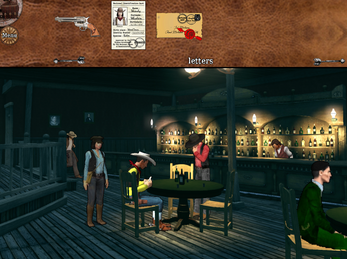 Get Wendy Whedon
Contacts