Shai-la of the Sith
"Star Wars" fan game.
Shai-la of the Sith is a young girl who worked in the first Death Star construction during the Imperial era... until the Dark Lord of the Siths, Darth Vader, detected her because of the Force he felt in her. She then became his apprentice and discovered her new life and new powers.
Take control of Shai-la during several missions on different planets, and live the two trilogys events through her eyes!
This game is fully playable with keyboard.
Winner of the 2009 AGS Award for best non-point and click game.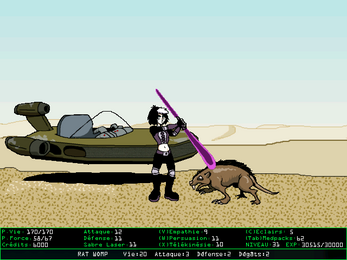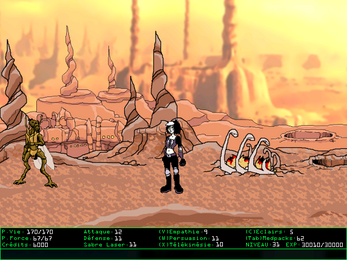 Get Shai-la of the Sith
Contacts